Project Breif: Create a campaign using digital media that generates global brand awareness for Yamaha's full range of products. They want you to develop a digital platform, product, service, or idea that engages people through new methods of online advertising.
Yamaha believe that through the collaboration of musician and instrument, or rider and bike, passion and performance is harnessed – although their products are different, the audience attitude remains the same.
Yamaha believe in the power of play, choosing to call its audience 'players' rather than consumers or customers. You should develop this interactive approach to tell their story. They would like you to create a digital idea that immerses new players – those who are young at heart – in the Yamaha world.
Concept: Get the players to build their own custom yamaha product.
How it works: A tablet magazine Ad that turns into a game which lets the players build/customize a yamaha product using the options provided. The final customization is published into a competition website. The winning customization will get produced in limited edition by Yamaha and the name of the player who built it gets engraved on to the product.
Target Audience: Amateur musicians or riders with a passion to find their own way to play.
The Ad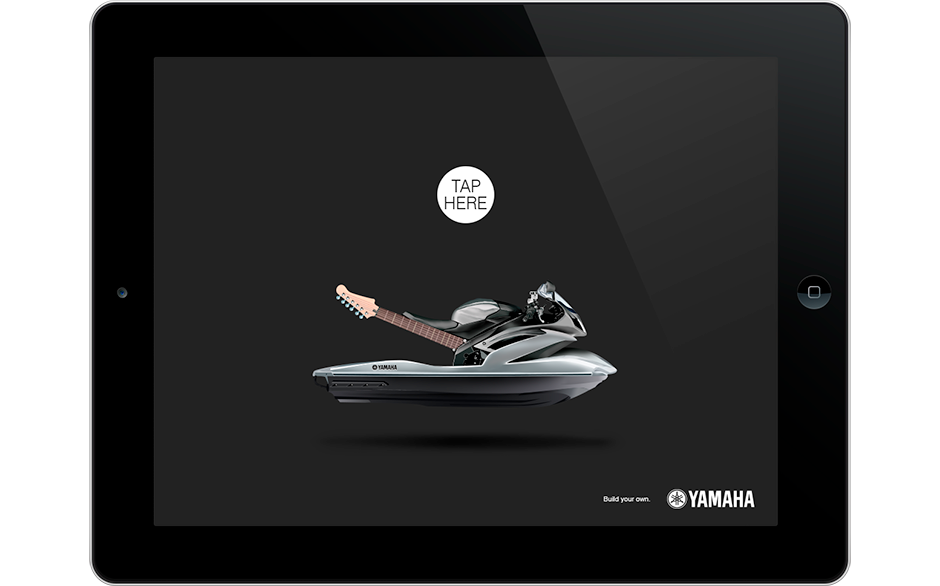 This is the Ad. The tagline for the campaign is "Build your own". From this visual it gives a feel of a custom build. It combines musical instruments (the guitar), Motorbike, and Wave runner.
The Game
The First screen that the player sees of the game is an explanation of the Campaign/game and how it works. Terms of service is there if needed too.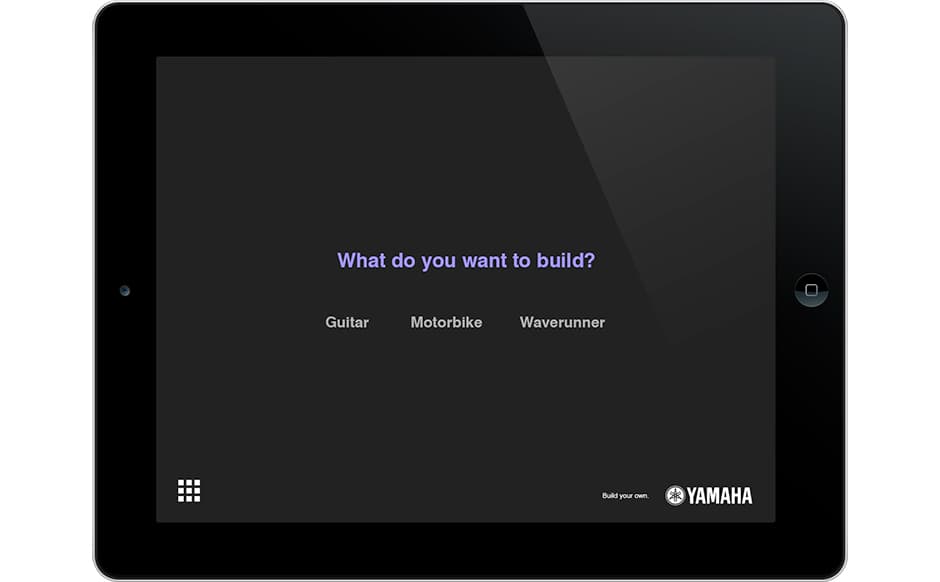 From this screen the player gets to choose what he/she wants to build.
How the game works: example screens
How each screen look for the three options to build are shown.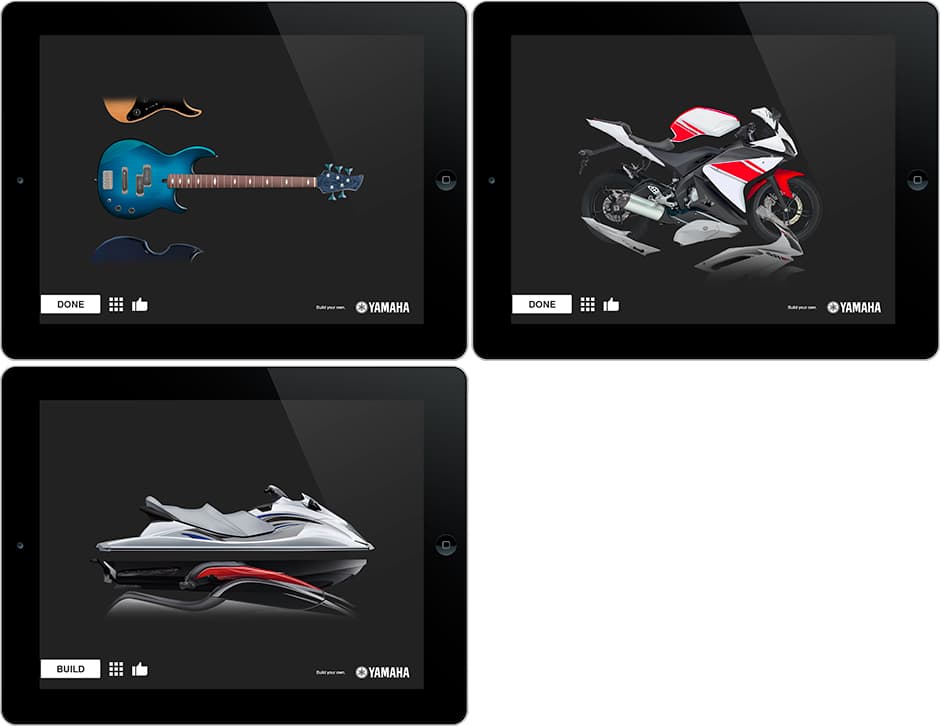 On tap and slide the player can change different parts of the product.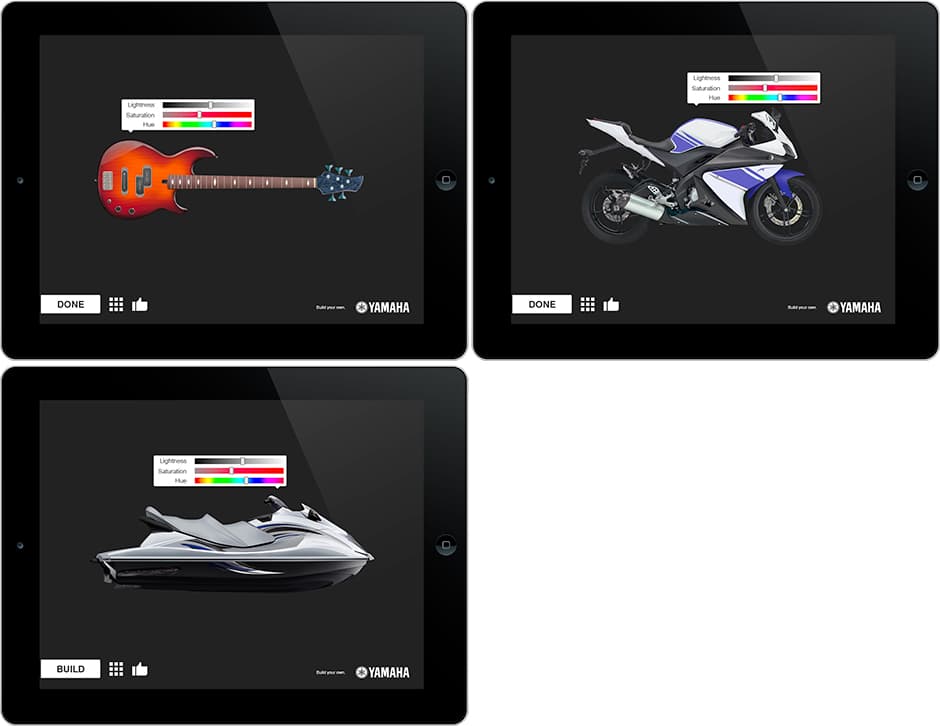 On tap and hold color chooser appears and the player can change the colors.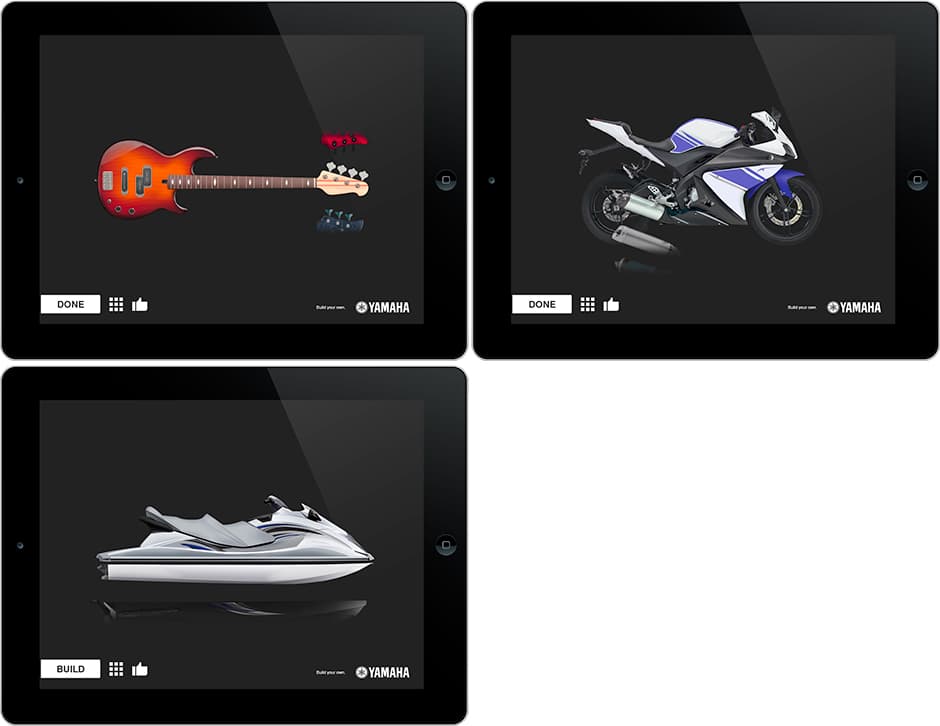 On tap and slide the player can change different parts of the product.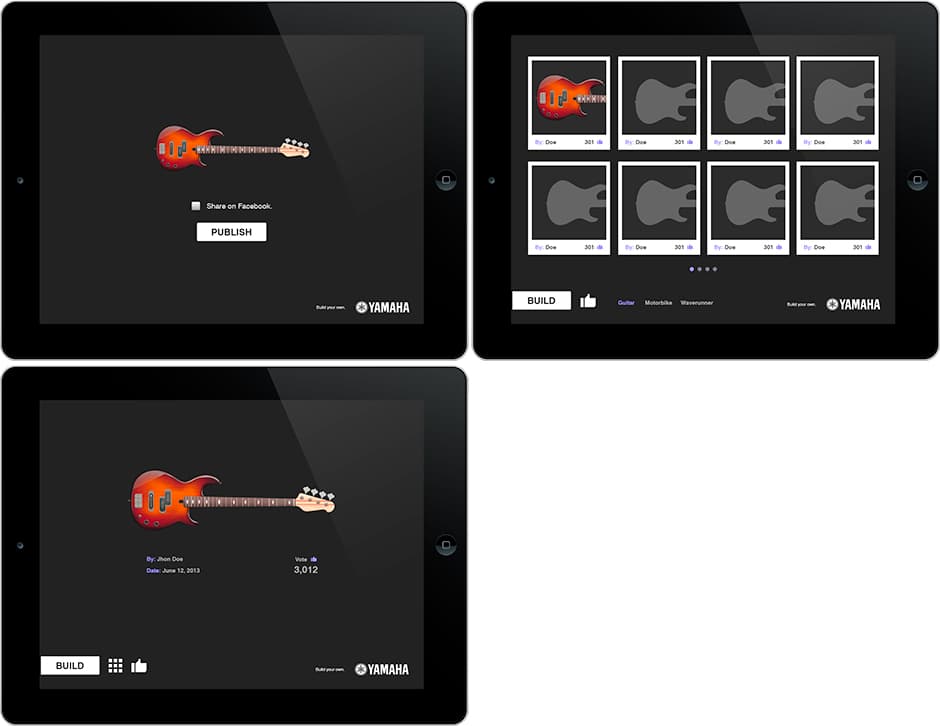 After building the player can publish it to the competition website and share it to his/her social media.
Web Banner Ads and Facebook Cover Image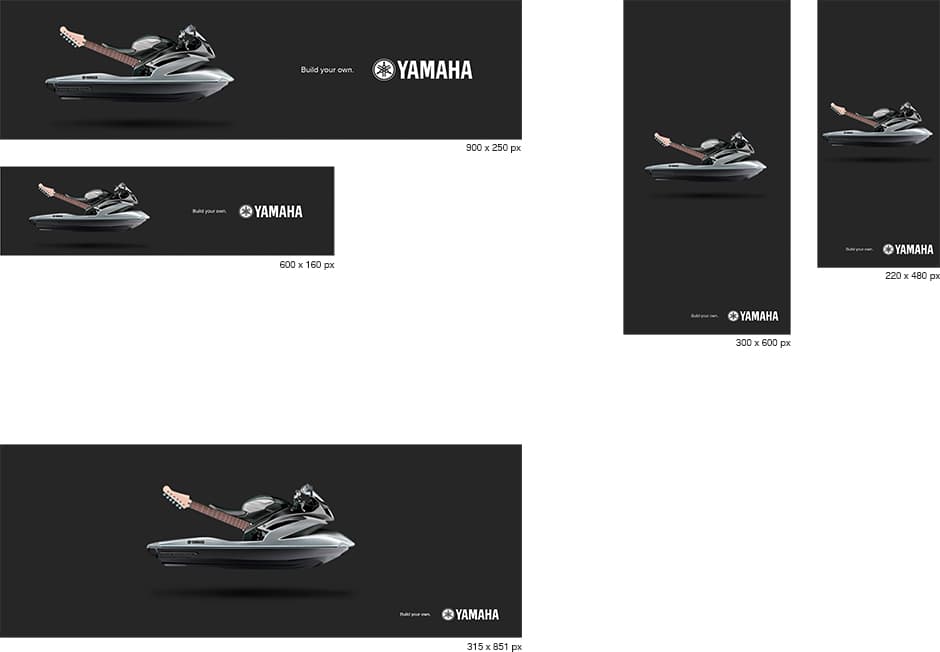 The web banner Ads are to be placed on different Yamaha websites online and the Facebook cover image is to be used on the different Yamaha Facebook pages globally for the duration of the campaign. They all link back to the competition website.
The competition website.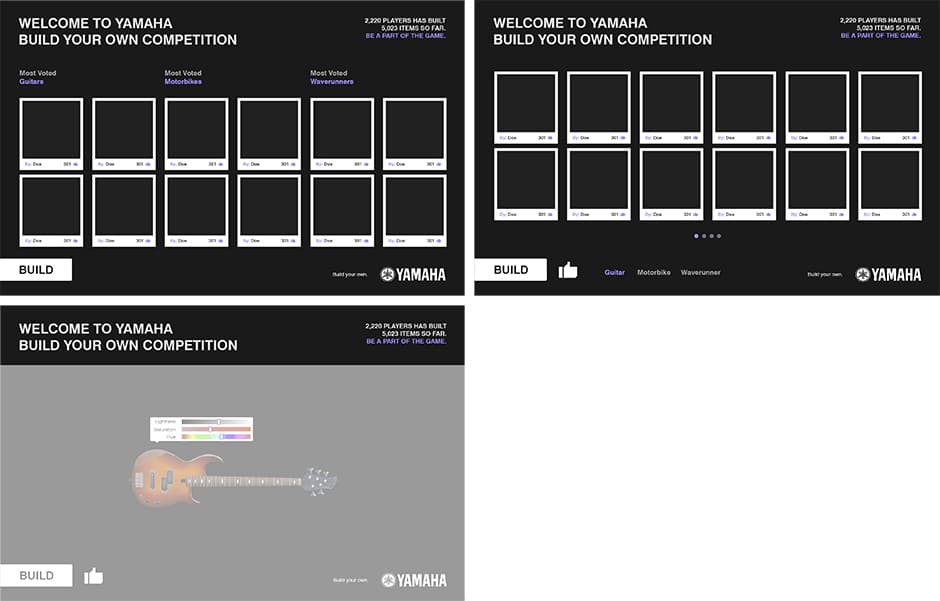 The website has a similar layout to the app and if for web access to the competition.